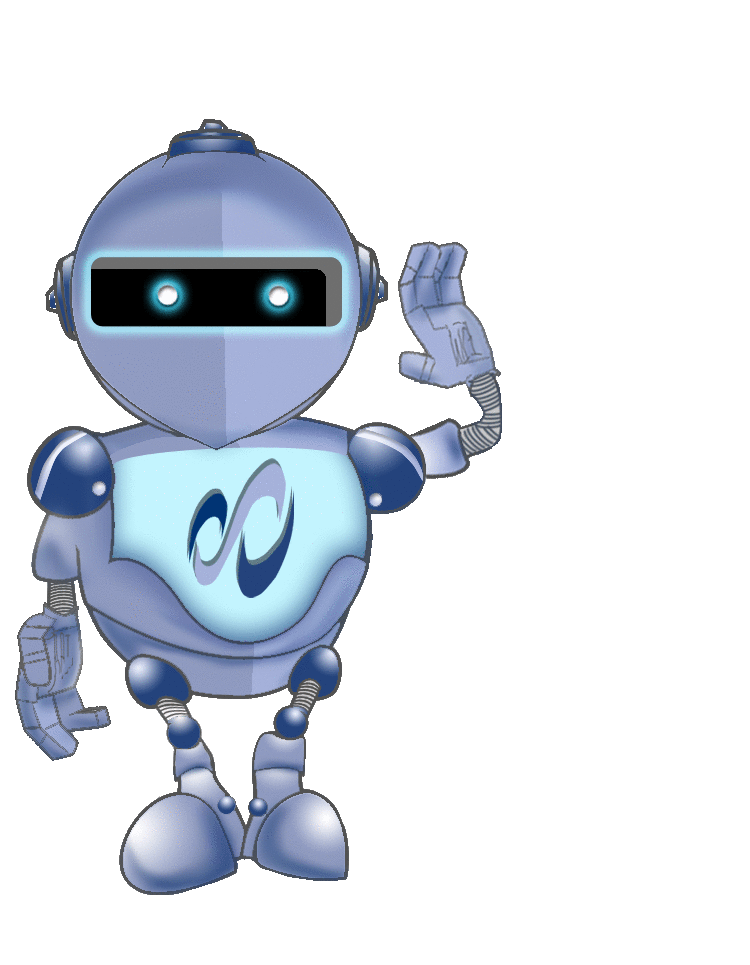 We are extremely proud to announce our newly added team-member — ITI -Bot!
ITI-bot is designed by our creative team to be the face across many of our platforms such as in training materials, interactive videos, website, applications , etc.
ITI-bot has a human-like built with flexible-arms that can extend freely. He normally blinks his eyes when he is happy and  lit his finger  when he has an idea.  He is  blue-ish in color  that resembles Infinite Technologies, Inc.'s corporate color where our company's logo is etched in his glowing teal chest.  He is a smart little steel with multiple panels  all over his body containing various tools, all sorts of ports and everything you can think of!
He has a black optical lens and sometimes likes  to wear a pair of eye glasses to set his looks and show off his "ingeniousness".
ITI-bot's mission is to provide knowledge to everyone and provide entertainment to all. We  adore him, he is cute and everybody in the team loves him. We hope you like him too 🙂



Reference # VAu 1-321-144  Oct 08,2017