SOFTWARE SOLUTIONS
We are committed to provide you innovative solutions from back-end to front-end.

Custom Software Solution
We can create web solutions that is customized to your brand and your goals, our highly skilled development team will work hard to develop a solution that meets your vision.
CAFDEx ® Suite
CAFDEx ® Suite is our Software-as-a-Service solution that is authenticated through its portal that provides access to series of web applications, easy to configure and has lots of other features.

Custom Software Development
We design, develop and deliver centrally hosted applications over the internet—as a service. We love to see your business grow meeting your goals and vison. We will guide you to the process from start to finish.
      ∝  Front-End Design
      ∝  Back-end Framework
      ∝  Coding and Scripting
      ∝  Database Design
      ∝  Cyber and Security
      ∝  Hosting Solution
Centralized Access for Data Exchange (CAFDEx ®)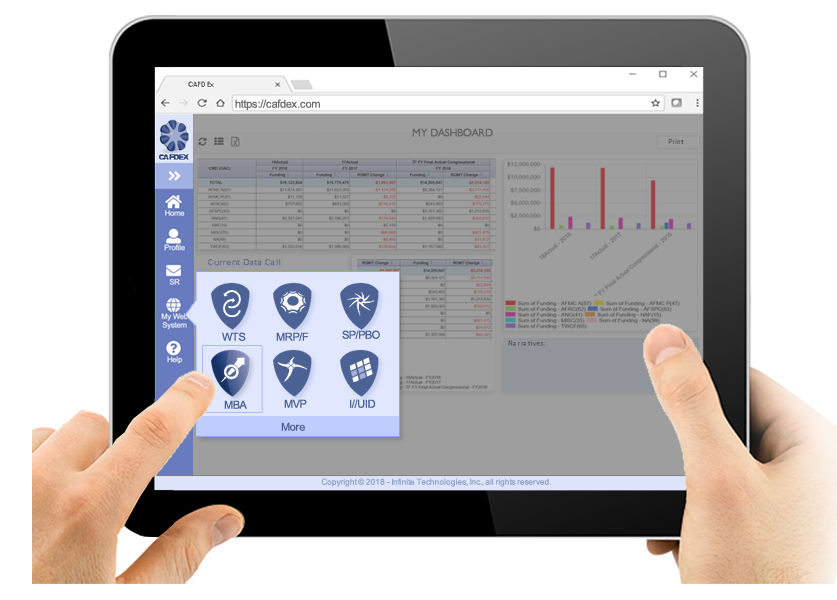 CAFDEx® provides enterprise-wide capability that is easily configurable to enforce and support your enterprise business rules and processes.
CAFDEx® can be delivered with a variety of enterprise quality data base engines and includes error trapping and recovery to prevent input  data loss.
CAFDEx® core umbrella system is used to integrate and provide quick and reliable access to a series of web services and applications.
CAFDEx ® products are highly configurable to support your unique and evolving business processes. System configuration includes data, user roles and permissions, tailored workflows, and custom reporting. This software solution comes with both our configuration and training services for optimal results.
      ∝  Representing data in your language
      ∝  Implementing Data Interfaces
      ∝  Using metric-driven processes
      ∝  Configuring workflows for compliance and efficiency
      ∝  Unique User Interfaces and Data Visualization
      ∝  User Access / Authentication
      ∝  User Roles / Responsibilities
      ∝  Business Process Workflow Management
      ∝  Host and Maintain Corporate Data
      ∝ User Customized Portals
     ∝ Manage System Security and Web Service Access
      ∝ Administer Data Access Privileges
     ∝ Audit Trail Tracking
      ∝ Enable Staffing / Collaboration/Coordination / Approval
     ∝ Collaboration Tools