Flying Hour Management
Simplified with the FHP Suite of Tools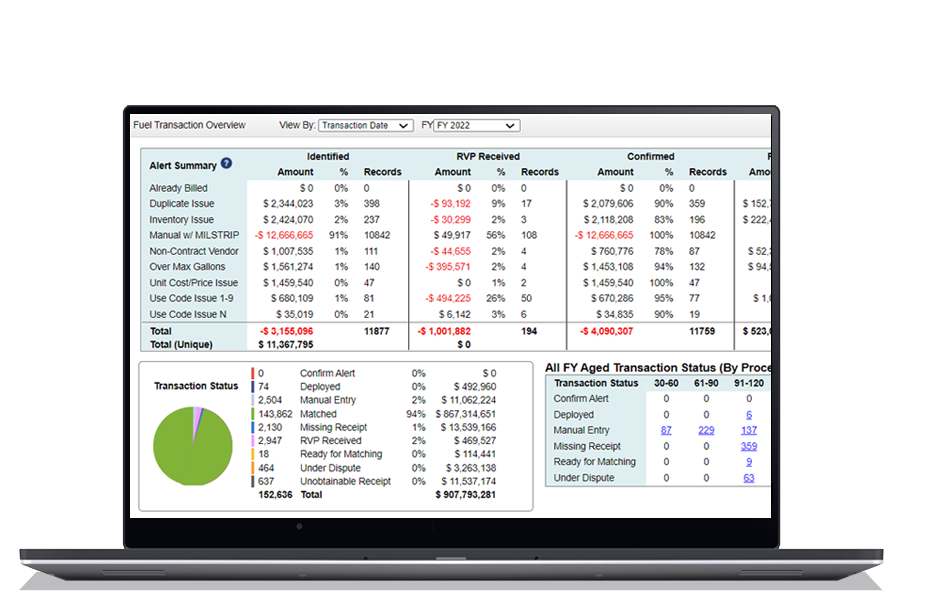 FTPM is a powerful tool that helps to organize, record, and reconcile DoD Aviation Fuel Receipts. It is uniquely designed to help units and commands prepare for audits while helping to save time and money by automating the review and matching of fuel receipts and flagging items, such as errors or duplicate bills, for follow up.
Watch the video
View features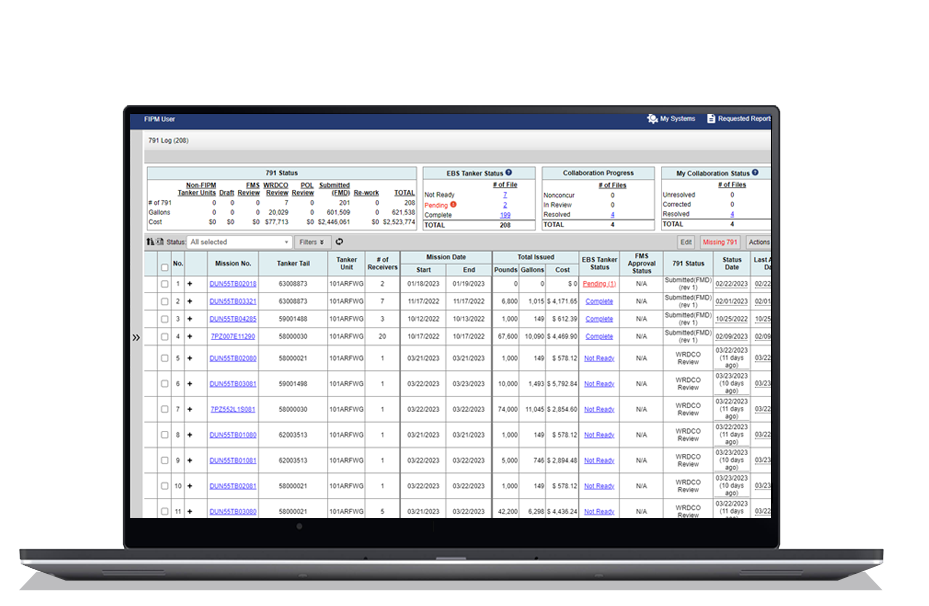 Fuel Inflight Program Management (FIPM) is a dynamic web-based solution which helps users efficiently manage the 791 in-flight refueling transaction process for both Tanker and Receiver units.  FIPM also offers a mobile app for real-time entry of DD 791 data for the in-flight transactions.
Watch the video
View features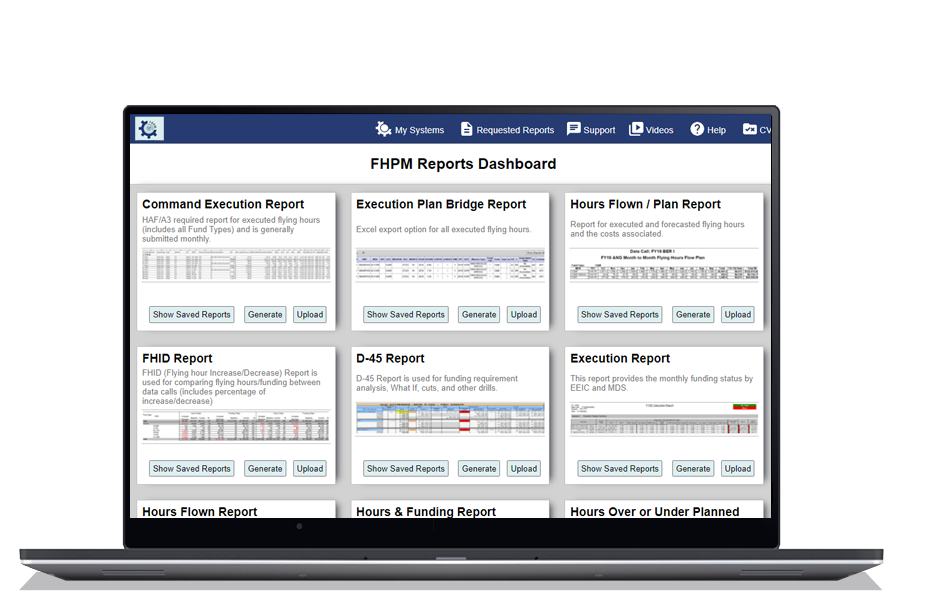 FHPM is an enterprise, web-based system, Software as a Service (SaaS) providing a collection of tools for the collaboration, forecasting, tracking and management of flying hours from the command down to unit level.
Watch the video
View features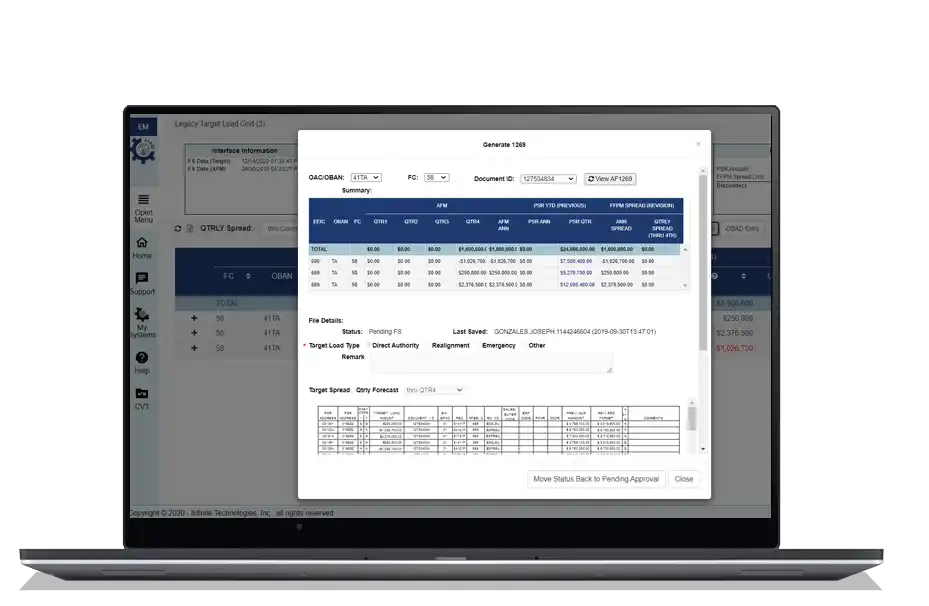 FFPM is a powerful tool to bridge between Flying Hour Execution, Aviation Fuel consumption and the funding supporting each for overall portfolio management to include Working Capital Fund and Fly Government Purchase Card obligations.
View features
Please provide us a few details so our team can connect with you or call 1-800-406-7330. Our team will answer your questions, share a quick demo, and set you up with a evaluation  trial of our FHP Applications.