Planning, Programming, Budgeting and Execution (PPBE) tools to support the Mission through overall Program Management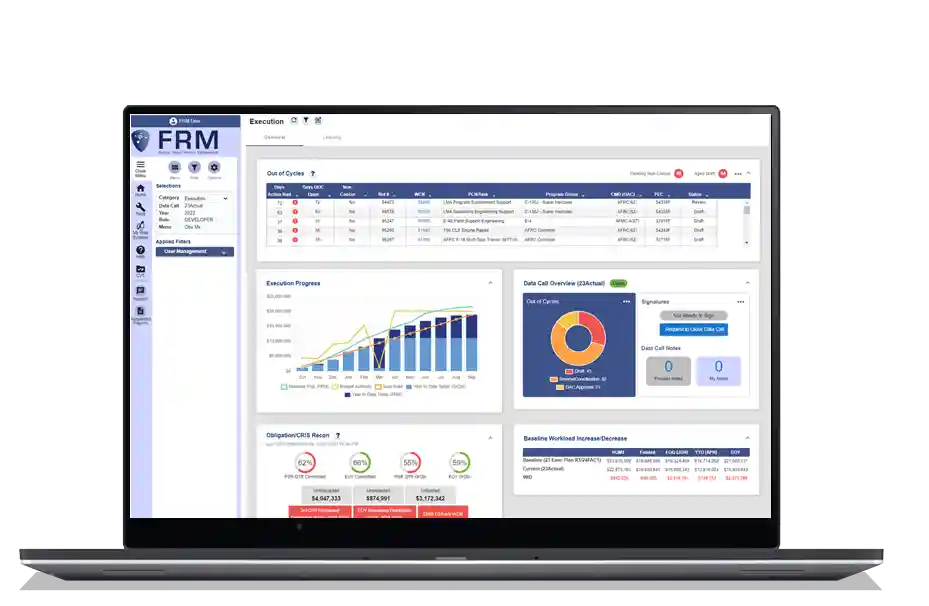 Optimize risk posture and cash flow to deliver execution year spend plans. Dynamically manage spend plan forecasts and actual obligation updates for program funding with crosswalk to financial data.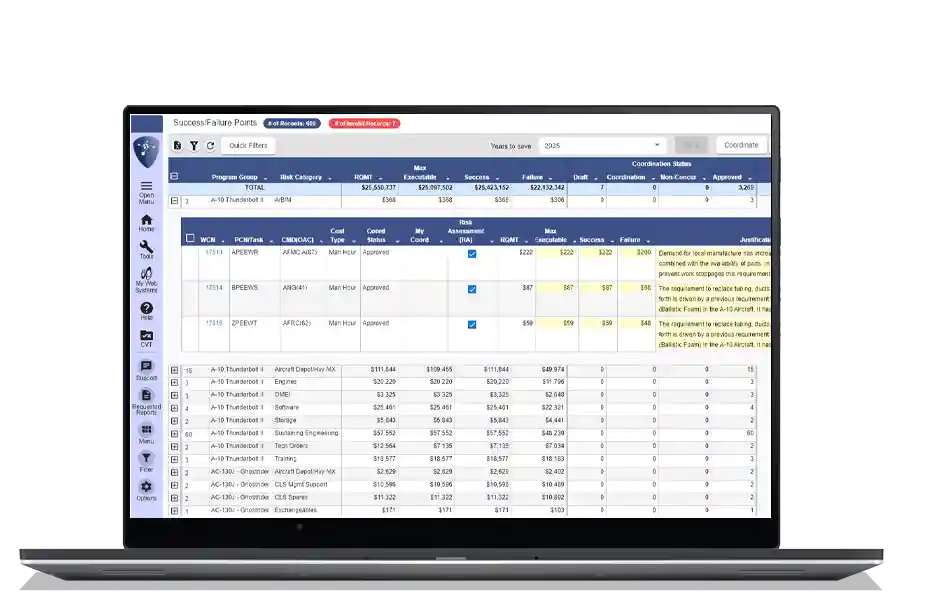 Efficiently allocate funding for future year forecasts
Perform scenario analysis
Collaboration for confident decision making
Generate POM deliverables. 
Minimize rework and enable agility for fact of life changes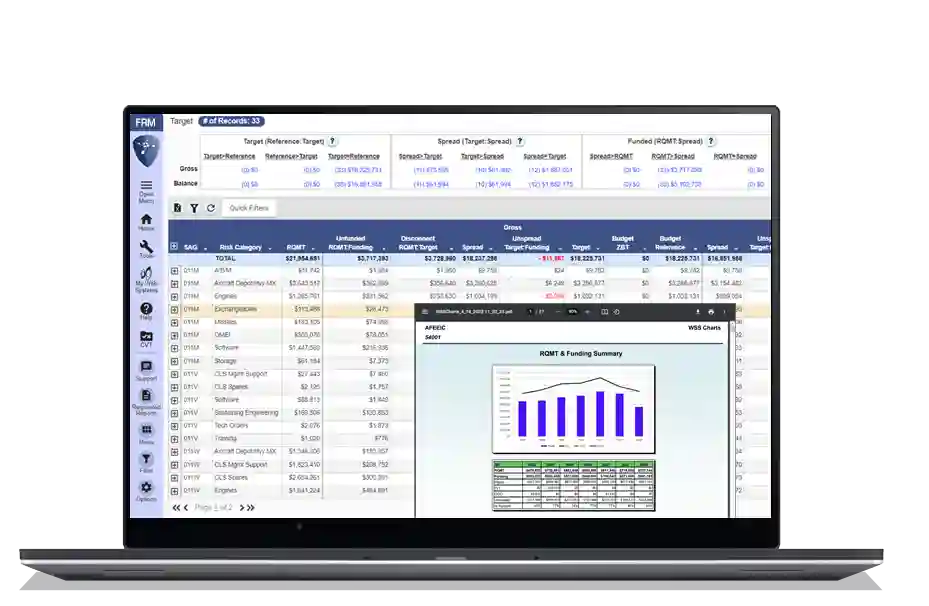 Generate deliverables for Congressional and President Budget activities
Facilitates scenario exploration
Optimizes algorithms for funding allocation
Manage dynamic fund and appropriation categories
Generates Justification Book (J Book) output products to include variance narratives and Zero Based Transfer (ZBT) files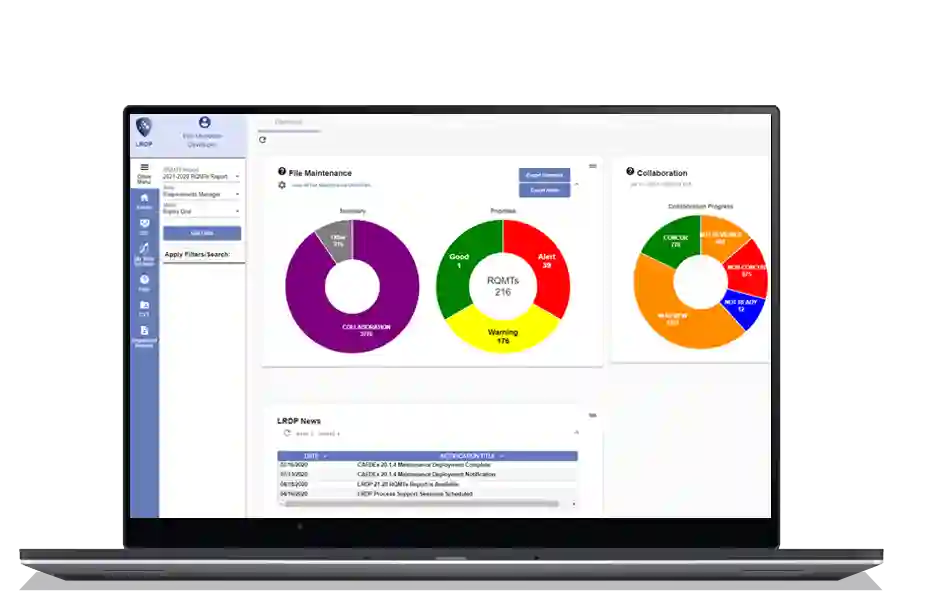 Requirements Management: 
Multiple attribute maintenance to include  contract and organic repair services
Ability to create, copy, transfer, and archive requirements during each logistics cycle.
 Provides
Historical Ex Actuals visibility.
Planning and communication tool
between the Program Group and the Organic Depot organization to plan the accomplishment of depot overhauls.
Integrate with requirements
Robust editing and change control tools
eCollaboration integration
Generate MS Word or PDF doc
Capture aircraft and missile  requirements to include those driven by Program Depot Maintenance Schedule
Requirement attributes including hours, narratives, variances, impact statements and recommendations.
Trend Analysis capabilities to forecast out-year reqts and
Non-Trended Proposal Maintenance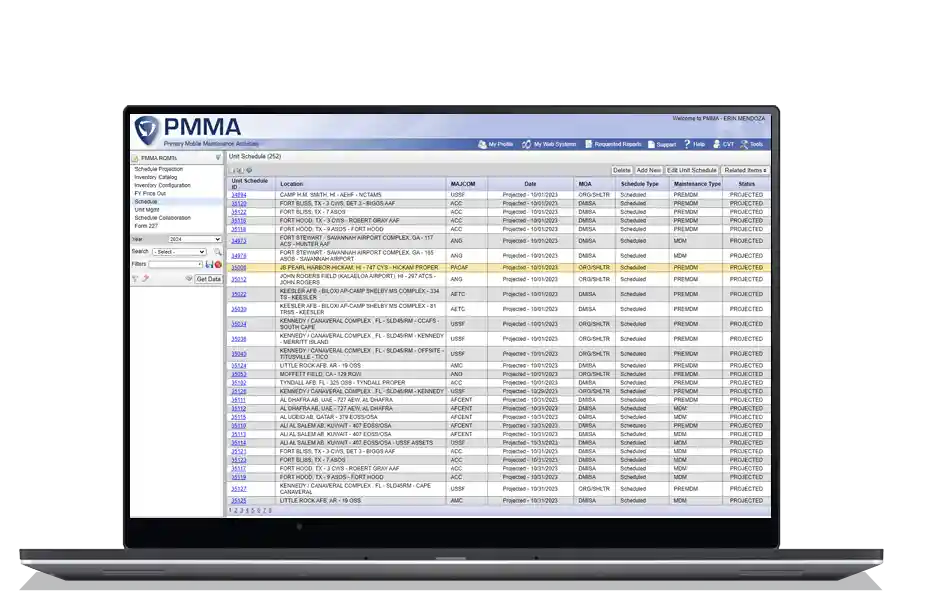 Primary Mobile
Maintenance Actions
(PMMA)
Identify and track equipment types and locations.
Efficient projection of scheduled site visits
Manage and track sustainment requirements and funding.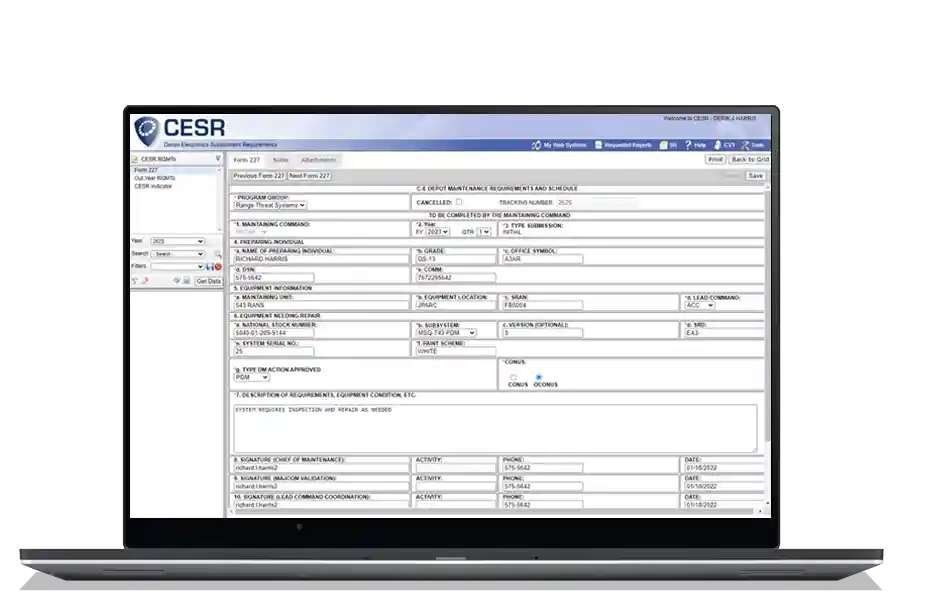 Communication and Electronic System Requirements (CESR)
Form 227 maintenance
Form 227 approval and revision tracking
Please provide us a few details so our team can connect with you or call 1-800-406-7330. Our team will answer your questions, share a quick demo, and set you up with a evaluation  trial of our PPBE Applications.