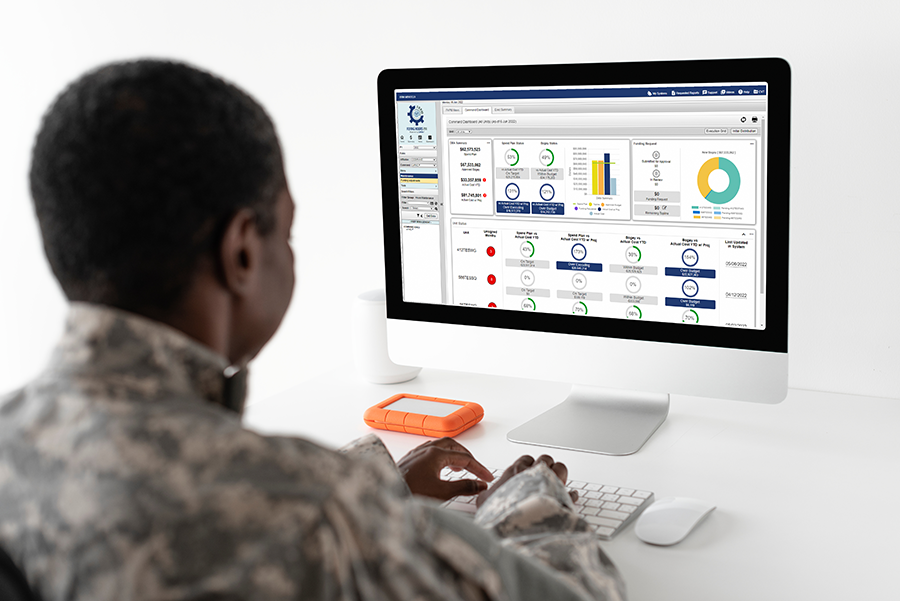 Infinite Technologies, Inc. brings its software apps to the DoD to help manage unique aspects of the Flying Hour Program. Better management of the program is important as it represents a significant part of the budget and is critically important for DoD readiness. Our Flying Hour Program (FHP) applications are uniquely designed to help the DoD save time, money and support audit readiness.
There are several products within the FHP Suite:
Flying Hour Program Management (FHPM) provides a collection of tools for forecasting — how budgeted hours will be utilized during the year of execution and tracking the execution of flying hours. Robust collaboration and analysis tools help make sure programs are run efficiently and effectively.
Learn more https://bit.ly/pdf_FHPM
Fuel Transaction Program Management (FTPM) helps units and commands save time and money, as well as, prepare for future audits by organizing, reconciling and recording DoD Aviation Fuel Receipts. Organizing and matching fuel receipts is made easier through comprehensive data interfaces and robust business rules. Integrated workflows and business rule application help detect errors and identify duplicate billings, resulting in tangible cost savings on fuel and process opportunities.
Learn more  https://bit.ly/pdf_FTPM
Fuel In-Flight Program Management (FIPM) helps Units and Commands save time and money, as well as, prepare for future audits by ensuring that all in-flight fuel transactions are properly logged and billed to the correct unit, service, country and/or fuel source. FIPM is a dynamic web-based solution which helps users efficiently manage the 791 in-flight refueling transaction process for both Tanker and Receiver units. FIPM also offers a mobile app for real-time entry of DD 791 data for the in-flight transactions.
Learn more https://bit.ly/pdf_FIPM
Fly Funding Program Management (FFPM) brings accountability and visibility of the entire Command portfolio for Weapons System Sustainment, Non-Fly
and Fly Funding. In aggregate, the FFPM supports readiness for the
command manager.

Fly programs throughout the DoD are moving to Flying Hour Program Management tools to help monitor flying hours and fuels. Overall, these tools help Units and Commands save time and money, as well as, prepare for future audits.